[separator style_type=»none» top_margin=»30″ bottom_margin=»30″ sep_color=»» border_size=»» icon=»» icon_circle=»» icon_circle_color=»» width=»» alignment=»» class=»» id=»»][three_fifth last=»no» spacing=»yes» center_content=»no» hide_on_mobile=»no» background_color=»» background_image=»» background_repeat=»no-repeat» background_position=»left top» border_size=»0px» border_color=»» border_style=»» padding=»» margin_top=»» margin_bottom=»» animation_type=»» animation_direction=»» animation_speed=»0.1″ class=»» id=»»][title size=»2″ content_align=»left» style_type=»default» sep_color=»» class=»» id=»»]O nás[/title]
Společnost Kroo s.r.o začala provozovat svou činnost v roce 2001 v Českých Budějovicích, a to v oblastí služeb pro rusky mluvící cizince.  Dnes se společnost specializuje na realizaci developerských projektů po celém Jihočeském kraji.
Kroo s.r.o  pomohla v registraci více než 150 firm, realizovala kolem 30 investičních projektů, od rekonstrukcí bývalého pivovaru v Černé v Pošumaví do výstavby projektu «Ruská vesnice» v Římově u Českých Budějovic.
Rádi Vám pomůžeme najít a vytvořit bydlení podle Vašeho přání a to s pomocí moderních technologií a vizualizací projektů. Dále řešíme financování, kde pro Vás najdeme nejlepší řešení přes naše partnerské banky. Nabízíme Vám pomoc při převodech peněz do  ciziny, sjednáme jakýkoliv typ pojištění, provádíme překlady do cizích jazyků, pomůžem s realizací mezinárodních obchodních projektů s se zeměmi bývalého SSSR. Jsme hrdí na výsledky našeho 15-letého úspěšného podnikání v našem regionu.
Naší hlavní prioritou je poskytnout naším zákazníkům individuální a kvalitní služby, které budou zlepšovat kvalitu a krásu jihočeských měst.
Budeme se těšit na budoucí spolupráci s Vámi!
[/three_fifth][two_fifth last=»yes» spacing=»yes» center_content=»yes» hide_on_mobile=»no» background_color=»» background_image=»» background_repeat=»no-repeat» background_position=»right center» border_size=»0px» border_color=»» border_style=»solid» padding=»» margin_top=»» margin_bottom=»» animation_type=»bounce» animation_direction=»down» animation_speed=»0.1″ class=»» id=»»][imageframe lightbox=»no» lightbox_image=»» style_type=»none» bordercolor=»» bordersize=»0px» borderradius=»0″ stylecolor=»» align=»center» link=»» linktarget=»_self» animation_type=»fade» animation_direction=»down» animation_speed=»1″ hide_on_mobile=»no» class=»» id=»»]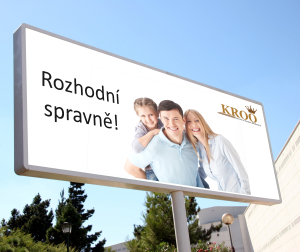 [/imageframe][/two_fifth][separator style_type=»none» top_margin=»10″ bottom_margin=»10″ sep_color=»» border_size=»» icon=»» icon_circle=»» icon_circle_color=»» width=»» alignment=»» class=»» id=»»][title size=»2″ content_align=»left» style_type=»default» sep_color=»» class=»» id=»»]Náš tým[/title][one_third last=»no» spacing=»yes» center_content=»no» hide_on_mobile=»no» background_color=»» background_image=»» background_repeat=»no-repeat» background_position=»left top» border_size=»0px» border_color=»» border_style=»» padding=»» margin_top=»» margin_bottom=»» animation_type=»» animation_direction=»» animation_speed=»0.1″ class=»» id=»»][person name=»Ing. Andrey Kroo» title=»jednatel» picture=»http://kroo.cz/wp-content/uploads/2013/01/kroo-andrey-291×300.jpg» pic_link=»» linktarget=»_self» pic_style=»none» pic_style_color=»» pic_bordersize=»0″ pic_bordercolor=»» pic_borderradius=»0″ social_icon_boxed=»yes» social_icon_boxed_radius=»4px» social_icon_colors=»» social_icon_boxed_colors=»» social_icon_tooltip=» » email=»» facebook=»https://www.facebook.com/andrey.kroo?fref=ts» twitter=»» instagram=»» dribbble=»» google=»» linkedin=»» blogger=»» tumblr=»» reddit=»» yahoo=»» deviantart=»» vimeo=»» youtube=»» pinterest=»» rss=»» digg=»» flickr=»» forrst=»» myspace=»» skype=»» paypal=»» dropbox=»» soundcloud=»» vk=»» class=»» id=»»][/person][/one_third][one_third last=»no» spacing=»yes» center_content=»no» hide_on_mobile=»no» background_color=»» background_image=»» background_repeat=»no-repeat» background_position=»left top» border_size=»0px» border_color=»» border_style=»solid» padding=»» margin_top=»» margin_bottom=»» animation_type=»0″ animation_direction=»down» animation_speed=»0.1″ class=»» id=»»][person name=»Světlana Kroo» title=»jednatel» picture=»http://kroo.cz/wp-content/uploads/2013/01/kroo-svetlana-260×300.jpg» pic_link=»» linktarget=»_self» pic_style=»none» pic_style_color=»» pic_bordersize=»0″ pic_bordercolor=»» pic_borderradius=»0″ social_icon_boxed=»yes» social_icon_boxed_radius=»4px» social_icon_colors=»» social_icon_boxed_colors=»» social_icon_tooltip=» » email=»» facebook=»https://www.facebook.com/profile.php?id=100009956207989&fref=ts» twitter=»» instagram=»» dribbble=»» google=»» linkedin=»» blogger=»» tumblr=»» reddit=»» yahoo=»» deviantart=»» vimeo=»» youtube=»» pinterest=»» rss=»» digg=»» flickr=»» forrst=»» myspace=»» skype=»» paypal=»» dropbox=»» soundcloud=»» vk=»» class=»» id=»»][/person][/one_third][one_third last=»yes» spacing=»yes» center_content=»no» hide_on_mobile=»no» background_color=»» background_image=»» background_repeat=»no-repeat» background_position=»left top» border_size=»0px» border_color=»» border_style=»» padding=»» margin_top=»» margin_bottom=»» animation_type=»» animation_direction=»» animation_speed=»0.1″ class=»» id=»»][person name=»Michail Kroo» title=»manager» picture=»http://kroo.cz/wp-content/uploads/2013/01/kroo-michal-245×300.jpg» pic_link=»» linktarget=»_self» pic_style=»none» pic_style_color=»» pic_bordersize=»0″ pic_bordercolor=»» pic_borderradius=»0″ social_icon_boxed=»yes» social_icon_boxed_radius=»4px» social_icon_colors=»» social_icon_boxed_colors=»» social_icon_tooltip=» » email=»» facebook=»https://www.facebook.com/michal.kroo» twitter=»» instagram=»» dribbble=»» google=»» linkedin=»» blogger=»» tumblr=»» reddit=»» yahoo=»» deviantart=»» vimeo=»» youtube=»» pinterest=»» rss=»» digg=»» flickr=»» forrst=»» myspace=»» skype=»» paypal=»» dropbox=»» soundcloud=»» vk=»» class=»» id=»»][/person][/one_third][one_full last=»yes» spacing=»yes» center_content=»no» hide_on_mobile=»no» background_color=»» background_image=»» background_repeat=»no-repeat» background_position=»left top» border_size=»0px» border_color=»» border_style=»» padding=»» margin_top=»» margin_bottom=»» animation_type=»» animation_direction=»» animation_speed=»0.1″ class=»» id=»»][/one_full][separator style_type=»none» top_margin=»20″ bottom_margin=»20″ sep_color=»» border_size=»» icon=»» icon_circle=»» icon_circle_color=»» width=»» alignment=»» class=»» id=»»][title size=»2″ content_align=»left» style_type=»default» sep_color=»» class=»» id=»»]Naší partneří[/title][images picture_size=»fixed» autoplay=»no» columns=»6″ column_spacing=»13″ scroll_items=»» show_nav=»yes» mouse_scroll=»yes» border=»yes» lightbox=»yes» class=»» id=»»][image link=»» linktarget=»_self» image=»http://kroo.cz/wp-content/uploads/2013/01/Western_Union-300×88.png» alt=»»][image link=»» linktarget=»_self» image=»http://kroo.cz/wp-content/uploads/2013/01/f16b3ad88d7363a4210acbe087d85e6b8e9dbae71-300×92.png» alt=»»][image link=»» linktarget=»_self» image=»http://kroo.cz/wp-content/uploads/2013/01/MEV4b5af8_axa_logo-300×165.png» alt=»»][image link=»» linktarget=»_self» image=»http://kroo.cz/wp-content/uploads/2013/01/golden-crown-300×85.png» alt=»»][image link=»» linktarget=»_self» image=»http://kroo.cz/wp-content/uploads/2013/01/0704-4.png» alt=»»][image link=»» linktarget=»_self» image=»http://kroo.cz/wp-content/uploads/2013/01/лого-leader-300×59.png» alt=»»][image link=»» linktarget=»_self» image=»http://kroo.cz/wp-content/uploads/2013/01/slavia-300×95.png» alt=»»][image link=»» linktarget=»_self» image=»http://kroo.cz/wp-content/uploads/2013/01/rb-300×89.png» alt=»»][image link=»» linktarget=»_self» image=»http://kroo.cz/wp-content/uploads/2013/01/logo-vzp.png» alt=»»][image link=»» linktarget=»_self» image=»http://kroo.cz/wp-content/uploads/2013/01/logoju-300×291.png» alt=»»][image link=»» linktarget=»_self» image=»http://kroo.cz/wp-content/uploads/2013/01/Logo-ČSOB-pojišťovna.png» alt=»»][image link=»» linktarget=»_self» image=»http://kroo.cz/wp-content/uploads/2013/01/logo_unicredit_bank-300×284.png» alt=»»][image link=»» linktarget=»_self» image=»http://kroo.cz/wp-content/uploads/2013/01/logo_maxima-300×66.png» alt=»»][image link=»» linktarget=»_self» image=»http://kroo.cz/wp-content/uploads/2013/01/Insruance_11-300×235.png» alt=»»][image link=»» linktarget=»_self» image=»http://kroo.cz/wp-content/uploads/2013/01/cpp-logo-1.png» alt=»»][image link=»» linktarget=»_self» image=»http://kroo.cz/wp-content/uploads/2013/01/contact-300×187.png» alt=»»][image link=»» linktarget=»_self» image=»http://kroo.cz/wp-content/uploads/2013/01/blizko_0-300×78.png» alt=»»][image link=»» linktarget=»_self» image=»http://kroo.cz/wp-content/uploads/2013/01/adf.jpeg-300×107.png» alt=»»][/images]